WHY CHOOSE OUR DAYCARE
Home Away From Home is a child care center that's passionate about providing a safe, nurturing, and loving environment to infants, toddlers, and preschoolers throughout Southeast Florida. We understand that it's not easy for parents to drop off their kids at a daycare every morning, so we want to assure you that our talented and experienced staff will take the best care of your child, creating a space that feels like home.

Why Choose Us
WHY CHOOSE HOME AWAY FROM HOME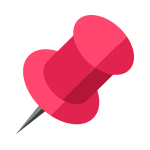 MISSION STATEMENT
We provide your child with the tools and experiences they need to learn best in an environment that is safe, clean, warm, and positive. We work closely with each child in all of our programs to ensure they are getting the care and attention they need to succeed.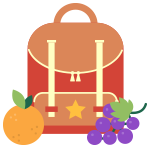 FREE HOT NUTRITIONAL MEALS PREPARED DAILY
Home Away From Home daycare centers offers free nutritional meals cooked fresh daily. We provide a hot lunch and one afternoon snack to all of our full-time children. Our staff believes in keeping our children healthy, so we have a No Sugar & No Peanut Policy in place, which helps in preventing any allergic reactions to food. Parents are welcome to provide their own nutritional meals if they choose not to eat our meals. Get in touch with our experienced team to learn more about doing so.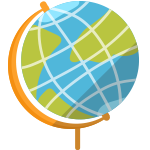 CONVENIENT LOCATION
Home Away From Home is conveniently located in Southeast Florida. We want to make mornings as easy as possible for parents, and that's why we've continued to expand our services so you can find childcare near your home. We also provide free after-school pickups from local elementary schools so your children have a safe place to go after school.
And Most Importantly: Our Daycare Centers are Secure
Our daycare centers are some of the safest and most secure daycares in the area. Our main priority is your child's safety, and we spare no cost when it comes to making sure we have everything in place to ensure your child is SAFE! Each of Home Away From Home's entrances is equipped with magnetic key padlocks. Parents must physically be buzzed into the campus reception area where they are greeted by our front office staff.
Parents are then required to sign in and out using our Pro Care Software System or mobile app. This system requires parents to input a security code specific to their family. Once the check-in system has been completed, we then physically buzz parents in once again before entering the classroom corridor areas.
Playgrounds cannot be accessed without activating our door alarms. This prevents children from accessing the playgrounds without supervision. Our daycare centers are also equipped with panic buttons, which are located at the front entrance of each reception area. This panic button will secretly alert authorities in the event that there is a problem in any of our schools.
To learn more about our daycare centers in Southeast Florida or to schedule a tour, reach out to our team today!
Home Away From Home Articles