SEE WHY HOME AWAY FROM HOME IS THE BEST!
A LOVING & NURTURING ENVIRONMENT WITH AN EXCEPTIONAL EDUCATION PROGRAM
When it comes to finding the right child care, parents have a lot of options. There are daycare centers, early learning centers, and home-based child care providers. How do you know which one is right for your family? It can be tough to decide, but it's important to find a safe and reliable place for your children while you're at work.
At Home Away From Home Child Care, we offer a wide range of programs that will suit your needs, including Infant, Toddler, Pre-K, After School, and Summer programs. We know that every family is different, so we offer flexible scheduling and a variety of payment options. Plus, our experienced and caring staff will provide your children with the individual attention they need to grow and thrive. Learn more about our child care options and get in touch with us today!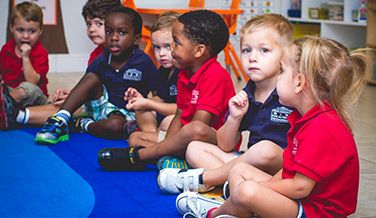 Fill out a quick enrollment form along with a non-refundable registration fee to secure your spot, then submit the enrollment application and agreement contract form packet provided at your tour.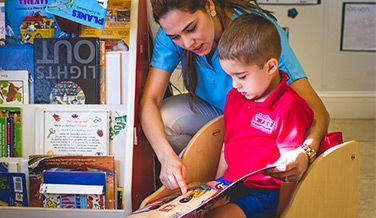 We encourage parents to come tour our beautiful state-of-the-art school. Simply call us today to schedule an appointment. We're happy to meet with you to discuss your child's needs following your tour.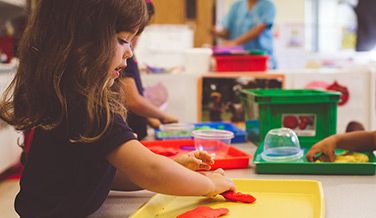 Our mission at Home Away From Home is to encourage each child to learn and grow by providing them with an environment that is safe, clean, warm, positive and responsive. Contact us today to schedule a tour!
Dearest Larissa,
"We are foster parents and have had our kids in your PBG location since January 2015 when we first took them into our home. Liam graduated from VPK in June and was adopted by his aunt and uncle. Abigail is being returned to her father tomorrow, much to our sadness. Today will be her last day with Ms. Mary.
First of all, I want to sing the praises of your staff. Jessica has been so helpful getting the kids started, and in and out as they returned to their mom and came back to us a couple of times. From Abigail starting in the infant room, moving to Angela and now with Mary, all the teachers have loved on our little girl, have joined us as we teach her to be a good student, friend, and citizen, and have taught her things that simply fascinate us. They have also been patient and accommodating as case managers, therapists, guardian ad litem and biological family have disrupted their schedules. These teachers have regarded her as precious, as do we.
Secondly, we have, in the past, looked at other preschools, for as you know, ELC does not cover your full tuition. We decided when we began fostering, that we would give to our foster children the same things that we have our own children. Home Away From Home FAR exceeds the standards in others we have visited. Your school is impeccably clean and full of new and updated toys and learning tools. I found your school when I was working off Northlake Blvd. and although I have not worked for a year and a half, we have chosen to keep our children at HAFH, in spite of the 20-minute drive, because of your high standards.
We know that these standards are made by leadership, so we thank you for modeling these standards. Thank you for running a school where our children have felt loved and comfortable, and for coming alongside us as we raise these precious ones."
Bill And Kathy Ryan
WHY HOME AWAY FROM HOME IS RIGHT FOR YOUR CHILD
With our State-of-the-Art locations conveniently located in Broward County we are a convenient solution for your daycare, no matter where you are. In the childcare center business since 2001, and with a positive and caring mindset, you can trust that we are the best preschool in the area.