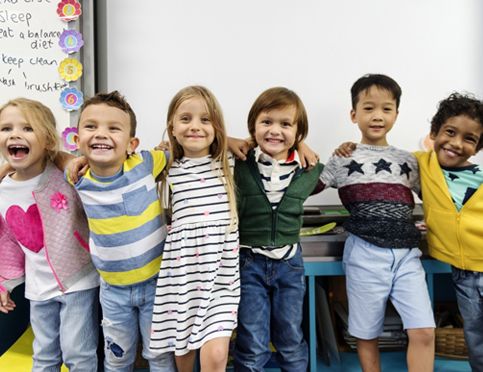 A Caring Environment With An Exceptional Education Focus
At Home Away From Home, we're dedicated to providing a safe, nurturing, and compassionate environment for your child to learn and thrive in. We know that, sometimes, it can be difficult for parents and little ones to spend time apart from one another. That's why our talented and caring team works their hardest to create a space that feels like home.
We're excited to serve the Pembroke Pines community with high-quality child and day care services. As an accredited child care center and school, we make early education a priority, setting your child up for a lifetime of loving learning.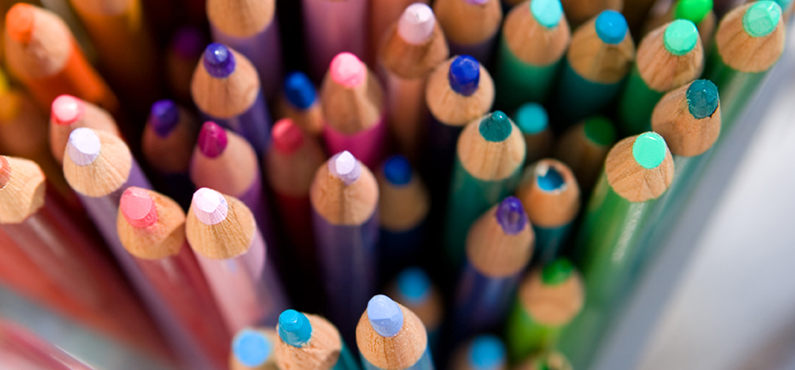 Quality Care in Pembroke Pines for Children of All Ages
We offer a free VPK program to give your child a head-start.
Each program is tailored to a different age group, from infants, all the way to summer camps for 5-10 year olds.
Our curriculum is varied, and appeals to a wide variety of learning styles and interests.
We take safety seriously, and use state-of-security systems to keep your child comfortable.
Our child care programs are a great way for your child to learn valuable social skills.
PEMBROKE PINES

A PROGRAM FOR EVERY CHILD IN PEMBROKE PINES
We know that when it comes to daycare options in Pembroke Pines, you've got more than a handful of choices. As your child grows, their educational needs change along with them. That's why we've designed a series of age-appropriate programs and learning curriculums for every stage of your child's early learning. More than just care takers, our team is made up of talented educators who use proven teaching methods.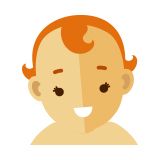 Our Infant Daycare Program
The first months of a child's life are some of the most critical. Each child is ingesting an incredible amount of information and stimulus, shaping their brains and helping them grow. Every family knows that providing high-quality care during this time is an investment in the long-term health and success of their child. Now infants and families in Pembroke Pines can enjoy a reliable and comfortable daycare experience when they stay with us!
At Home Away From Home, we've structured our infant care program around these early and pivotal moments. From helping them establish a sense of a routine to improving their immune systems, our infant program uses a diverse curriculum to ensure that each child is well cared for.
At our Pembroke Pines location, we maintain a careful nutritional and diapering program that ensures your child is nourished and comfortable throughout the day. With our regular hours, it's easy for families to leave an infant with us while family members work or study. We've structured our infant care spaces in a way that offers gentle stimulus, which nurtures early brain development. Throughout the day, your infant will interact with our team of caregivers, offering them a chance to develop trust and relationships with adult educators.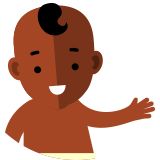 Toddler Daycare and Programs
As toddlers, children make some of their largest, and most rapid strides in their growth and development. At this age, children master skills like taking their first steps and potty training, and begin to work on more nuanced skills like playing with others, following directions, and learning social skills. We're excited to work with toddlers, as they're always excited to play and learn! In the toddler daycare program, your child will make lasting connections with our educators and their friends!
Every day, your child will enjoy a brand-new lesson plan that is carefully designed to teach them valuable skills and ideas. Our daycare teachers have crafted a fun and active learning environment that appeals to every kind of learning style. Our toddler classrooms are bright and cheery, encouraging toddlers to investigate, ask questions, and explore the world around them.
More than just nourishing their minds, we nourish their bodies too. Each child is served free, nutritious meals as they stay and play with us. We provide a hot lunch that's cooked fresh daily, and an afternoon snack too. To keep your child healthy, we follow a strict no sugar, no peanuts policy to ensure that no one has an unfortunate allergic reaction.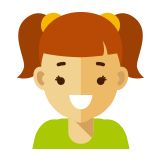 Preschool Programs for 2 and 3-Year-Olds
Taking advantage of a quality preschool program helps little ones embrace big ideas. Our daycare classrooms are brightly decorated to promote a sense of wonder and exploration. Our sprawling backyards and playgrounds are a place to recreate and learn. Every month, our instructors have a specific theme that they develop with the children in the classroom.
Designed for 2 and 3-year-olds, our preschool program starts introducing school concepts and ideas like math, art, and science. They'll also be encouraged to explore and grow through activities like imaginary play, music, computer classes, and even weekly cooking classes. At Home Away From Home in Pembroke Pines, we believe that the preschool setting is ideal for encouraging children to take part in both shared and independent learning activities. We make time each day for children to express themselves and learn in a way that works best for them.
Taken together, our preschool program sets your child up for success in a school setting. They'll be introduced to concepts like reading and writing, establishing a strong foundation for lifelong literacy skills. Children who go through our preschool are better prepared for kindergarten and early schooling than children who don't.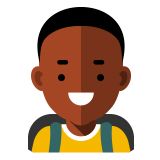 Get Ahead With Free VPK
Here in Florida, the state offers a free Voluntary Pre-Kindergarten program. Studies have shown that programs like these are an ideal way to prepare your child for elementary school. Home Away From Home is proud to offer this VPK program at our Pembroke Pines location. This program is available to Florida families, regardless of the number of children they have or their income levels. Our VPK program is free, and we do not charge any fees for this valuable service!
Nearly 80 percent of 4-year-olds in Florida attend a VPK program, and each program provides structured learning time throughout the school year. There are even supplemental programs offered during the summer months for little ones who just can't get enough of learning! At Home Away From Home, we are fortunate to work with a team of talented care providers and educators who offer the highest quality of instruction.
Our free VPK mirrors the structure of kindergarten and elementary school classes, familiarizing your child with this routine. Here your child will learn important listening and participation skills. By working with other children in the VPK program, your little one will strengthen their social and emotional skills like empathy, problem solving, and team building. By practicing reading and writing, your child will be ready for the expectations of an elementary school program.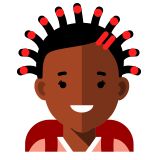 After School Child Care
The Home Away From Home after school program has struck the perfect balance between playtime and educational instruction, allowing for every child to thrive! Give your child something to look forward to at the end of each day and let them enjoy the broad range of activities and programs designed to peak their interests and sharpen their minds.
For children who are starting to bring home school work, our team of teachers and care providers are happy to help with homework. This can help your child get ahead on their classwork, allowing them to well and truly thrive both at home and in the classroom. We know that kids need to use up some of that pent up energy at the end of the school day, so we also keep your child busy with physical activities in our spacious playgrounds. Every child is also provided with a healthy and nutritious after-school snack.
Thanks to our regular hours and warm and caring environment, our after school activities are the perfect fit for families with busy work schedules who need a safe and secure environment for their child. By the time you pick up your child from Home Away From Home, they'll be relaxed and ready to enjoy their time with you and your family.
Our Programs Are Accredited
We're sure your child will enjoy every minute of the time they spend with us. That's because we take our work seriously. Home Away From Home is a Gold Seal APPLE Accredited preschool, and we are a participating member of Strong Minds – Children's Services Council Quality Child Care Network. Our daycare in Pembroke Pines isn't just a place where your child runs around all day. They'll enjoy a structured learning environment that utilizes a variety of teaching modalities and styles, and an endless array of activities and classes that will keep them engaged and learning all day long.
Each member of our team is an experienced and passionate educator and care provider. Our team is committed to nurturing your child's mind and body, preparing them for a lifetime of success!

Convenient Care For Your Child In Pembroke Pines
From first words and first steps to the first day of preschool, Home Away From Home is proud to offer a complete suite of childcare services and programming to the Pembroke Pines community. We're sure that you and your child will love spending time with us at our welcoming daycare. We invite parents and guardians to visit and take a tour of our learning center to see that they'll be a good fit.