PREPARE YOUR CHILD FOR ACADEMIC SUCCESS WITH VPK FROM HOME AWAY FROM HOME
It's never too early for your child to start learning. Thanks to the state of Florida, you can enroll your child in our free Voluntary Pre-Kindergarten program. This is a great way to prepare your child for elementary school, as well as helping them adopt a learning mindset that will benefit them for years to come.
Home Away From Home offers this incredible learning program at our daycare clinics all across the state!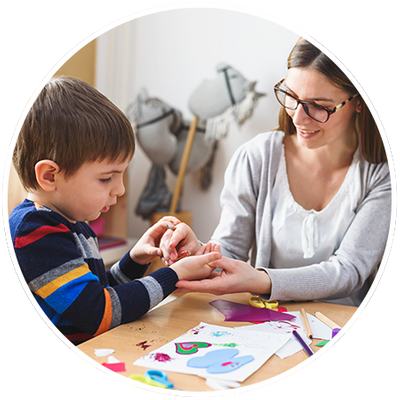 VPK at a glance
To be eligible for VPK, your child must be 4 years of age on or before Sept. 1 of the program year. They must be a Florida resident.
This program is available to all families in Florida, regardless of their income.

Florida's VPK program is entirely free and providers like Home Away From Home don't charge any fees for these services.

Almost 80 percent of 4-year-olds in Florida attend VPK.
The VPK program offers instruction time throughout the school year, or during the summer.
Your child will benefit from high-quality instruction from professional child care providers and teachers.
Numerous studies have shown that children who participated in a VPK program are better prepared for kindergarten than those who did not.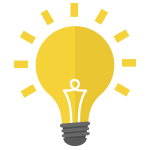 Structure
This educational type structure will provide instruction that young children need to better prepare for a school environment, like what tools they need and the importance of listening and paying attention. This program is a combination of a fun daycare and a structured school environment.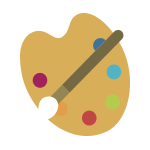 Skill
This program will give your child the chance to strengthen their social and emotional skills. By engaging with other children who are in the same situation, they will experience empathy, build friendships, learn how to problem solve, and manage conflict.
CLICK HERE FOR INFORMATION ON HOW TO REGISTER YOUR CHILD FOR OUR VPK PROGRAM.
When you have your certificate, give us a call and we'll reserve your spot!
What is VPK?
The state of Florida is dedicated to the success of its children, that's why Florida was one of the first states to set up a free prekindergarten program that's available to all 4-year-olds. The program is crafted to help prepare children for kindergarten classes, and provide them with the tools they need to find future academic success.
Within this voluntary prekindergarten program, children will enjoy classes and instruction that are provided by qualified professionals. In VPK, children take courses that promote literacy, accountability, and social interactions.
How Do I Enroll my Child in VPK?
Signing up your child for VPK at Home Away From Home is straightforward. First, visit the Office of Early Learning website, and access the family portal. There's a brief application process, and you'll be asked to provide documentation that helps prove your child is eligible for the free voluntary prekindergarten program.
Age and Residency Requirements for VPK
To be eligible for VPK, your child must be 4-years-old on or before September 1. If your child's birthday falls between February 2 through September 1, they can be enrolled in VPK that year, or the following. If they turn five, they can enroll in VPK if they're not in kindergarten.
To meet the age requirements, you will be asked to submit one of the following documents that show your child's name and birth date:
Original birth certificate or a certified copy.
Original certificate of baptism or other religious record or certified copy.
Insurance policy on the child's life that's been in effect for at least two years.
Immunization records.
Parents can also submit a notarized affidavit of the child's age along with a letter signed by a public health official or physician acknowledging that the age in the affidavit is correct.
Our VPK programs are only offered to children who are residents of the state of Florida. You will be asked to submit proof of residence in order to enroll in the VPK program. You can submit any of the following documents to show proof:
Utility, cable, or home phone bill that's dated within a 12-month period of the VPK application.
A pay stub that's dated within a 12-month period of the VPK application.
Government-issued documents or identification, like a driver's license.
Florida Migrant Education Program Certificate of Eligibility form
A notarized affidavit of the residential address, along with a letter from the landlord, property owner, or lessee.
What Families are Responsible For
While Florida's VPK is a free program, parents and families are still responsible for some things.
You will need to transport your child to and from their VPK program. Additionally, you'll want to familiarize yourself with any of the programs policies regarding attendance, discipline, and late fees.
NOW ENROLLING FOR FALL VPK SESSIONS!
Morning Sessions 8:30am – 11:30am | Afternoon Sessions 12:00pm – 3:00pm | Curriculum: Creative Curriculum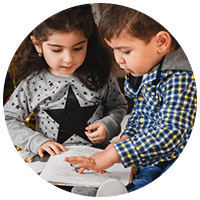 Print Knowledge
This assesses the child's ability to recognize letters or words, his/her knowledge of letter names (both upper and lower case) and the sounds they make. The print knowledge measure includes a total of 12 assessment items and two practice items.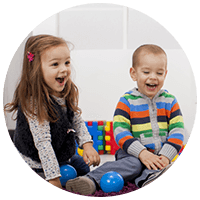 Phonological Awareness
This is the awareness and manipulation of the different sounds in a word. The phonological awareness measure assesses the child's ability to:
Blend (put together) a word if it's broken up into smaller sounds or syllables
Blend a compound word
Recognize the remaining word when part of the stimulus word is taken away.
The phonological awareness measure includes a total of 14 assessment items and two practice items.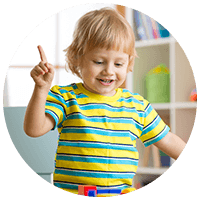 Mathematics
The mathematics measure assesses early numeracy skills across three different areas: counting skills, numerical relations skills, and arithmetic reasoning skills. The mathematics measure includes a total of 13 assessment items.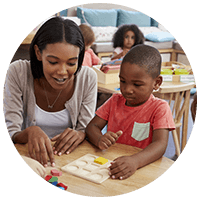 Oral Language/Vocabulary
Assesses a child's expressive language and receptive language.
Assesses the child's knowledge of adjectives, verbs, verb tenses, prepositions, and nouns.
The oral language/vocabulary measure includes a total of 22 assessment items in assessment period 1 and 23 assessment items in assessment periods 2 and 3.
SIGN UP FOR VPK AT HOME AWAY FROM HOME
Our Voluntary PreKindergarten children gain skills to guide them and prepare them toward their future academic success. Each learning area of our programs includes kindergarten preparedness, social fitness, and mastery of gross motor skills.
At VPK, each school day is balanced with opportunities for independent discovery, cooperative learning, and generous outdoor playtime for the daily built up energy pre-kindergartners have.
Ready to enroll your child in our VPK program? Get started today by finding the Home Away From Home daycare nearest you, or contact us to find out more.
Home Away From Home Articles