CHILD CARE HOLIDAY SCHEDULE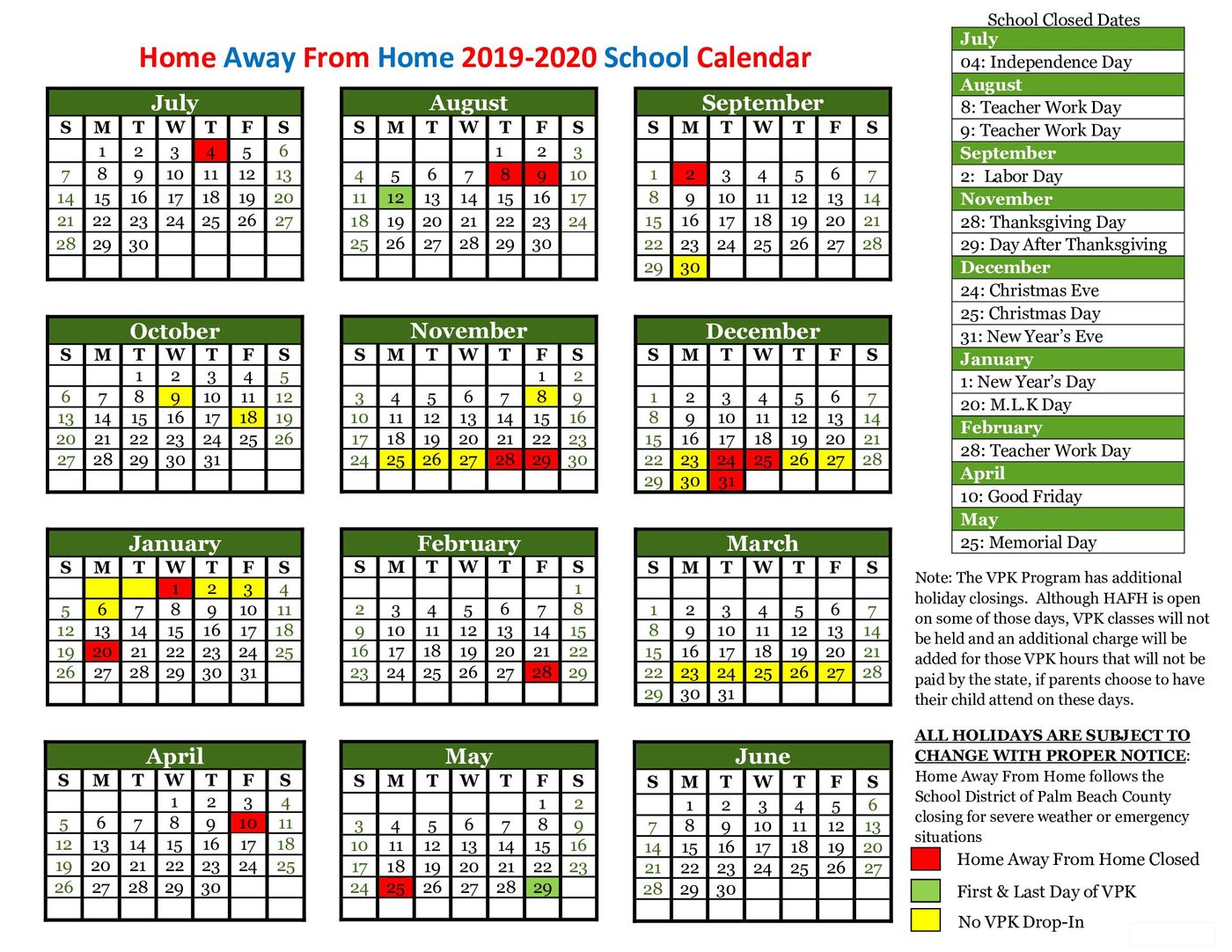 Note: The VPK Program has additional holiday closings. Although HAFH is open on some of the days, VPK classes will not be held and an additional charge will be added for those VPK hours that will not be paid by the state, if parents choose to have their child attend on these days.
*All Holidays Are Subject to Change with Proper Notice*
Home Away From Home follows the School District of Palm Beach County closings for severe weather or emergency situations
Spaces are limited. Contact us Today!
Home Away From Home Articles