OFFER YOUR INFANT A WARM & SAFE PLACE TO STAY WITH OUR
WE TREAT YOUR CHILD LIKE OUR OWN
Any parent or guardian wants the best for their young children. Infants have immense potential for growth and development, so it's crucial to find a daycare service that fosters these qualities. The quality of the relationship between your infant and their care provider is important, so you'll want to find a daycare that makes a genuine connection with your child. At Home Away From Home, we've created an infant daycare program that offers the same kind of nurturing care you offer your child at home.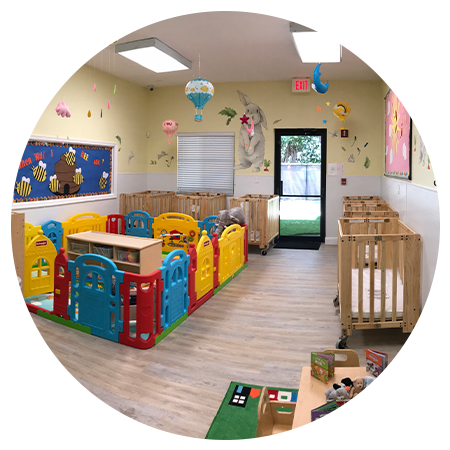 Daycare Services in Florida that Make Warmth, Support, and Growth a Priority
We maintain a careful nutritional and diapering schedule to ensure your little one stays comfortable and fed all day long.
Thanks to our regular hours, you and your child have a stable, reliable environment to rely on.
The gentle stimulus of our daycare environment is a great way to nurture brain development in your child.
It's never too early to start social interactions, and our daycare helps your infant prepare for interactions with others.
High-quality daycare options like Home Away From Home have been proven to set children up for success academically, socially, and personally. Start your infant on the right path with our daycare services.
Our nursery has been specially designed to create a warm and secure environment for infants from the peaceful sleeping cribs to the rocking chairs where babies are held and fed. Whether your child is six weeks or six months old, we'll support their development and take care of their daily needs the same way you would at home.
Our daycare will constantly communicate with you about all of the important parts of their days such as diapering, feeding and sleeping, all while letting you know about the exciting new learning experiences they will have during the day. Our infant program also introduces sign language to help babies communicate. Home Away From Home offers a loving, tender environment where babies and families feel secure leaving their most important, prized possessions in our caregivers' arms. Curious about our infant program? Give us a call to learn more!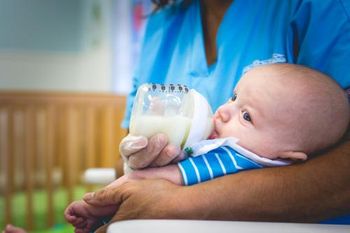 The Benefits of Infant Daycare
Families recognize that the early months of a child's life are some of the most precious. While your little one may be content to babble and coo, they're learning an incredible amount of information at a rapid pace. Many families want to make the most of these moments and spend as much time as they can with their child but the reality is that this can be challenging for some.
Quality infant daycare is an excellent way to ensure your child gets the attention and care they need at this stage and can set them up for success.
Establish Routines and Schedules
Even at the earliest ages, children thrive within an established routine or schedule. Even the routine of dropping off your child with us in the morning and picking them up in the afternoon offers them a sense of structure. With time, they'll grow to embrace routine and find ways to work within them. Studies have found that children who have established routines and schedules have better learning and listening skills, fall asleep more readily, and have better diets and nutrition habits.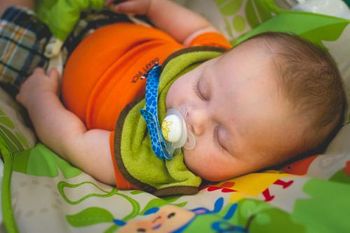 Your Child is Ready for Schooling
For many children, getting used to the routines, and even the idea of school can be challenging. In some cases, going to kindergarten is the first time a child has been away from their parents. This is distressing for children and families alike.
When your child is enrolled in a daycare program, they're used to the idea of spending time away from their family. Not only does this make going to school easier on them, but it also makes them excited for opportunities to play and learn!
Improve their Immune Systems
At this tender age, ensuring your child is happy and healthy is of the utmost concern. While many are concerned that enrolling their infant in daycare might expose them to illness, daycare is actually a great way to improve their immune systems. Multiple studies conducted by pediatricians and childcare specialists have found that children who are enrolled in daycares before the age of two are sick less often than children who were not. These benefits are most obvious in elementary school, where children are introduced to great numbers of other children.
Learn to Interact With Other Adults
We all know the joy of cuddling with our infants and developing strong bonds with them. Young children quickly grow to know and recognize the parents, guardians, and older siblings in their lives. Daycare is a great way to introduce infants to other adult figures, like mentors, care providers, and teachers. As your child grows, they'll know that caretakers and teachers are great resources that can be trusted.
Develop Language Skills
The happy babbles and gurgles of a baby might not sound like much to us, but they're actually your child's first step toward mastering a language. Daycare providers make it part of their work to encourage infants to make noises and sounds.
It's Convenient for Families
There's no denying that families would be happiest caring for their child in their own home, but that's not always feasible for modern families. Between work, other children, and many other factors, daycare is a convenient and effective option.
At Home Away From Home, your child receives the same quality of care that you would offer them at home. It offers you peace of mind, knowing that their needs are being met while you're taking care of your family in other ways. An infant daycare option like ours also ensures that you're not relying on family members and friends to care for your child. Instead, you'll have a qualified professional caring for your infant, meeting their needs and using proven methods to encourage their growth and development.

ENROLL YOUR INFANT IN OUR DAYCARE PROGRAM TODAY
With multiple locations throughout south Florida, Home Away From Home is your best choice for infant daycare. Each location is run by a team of skilled and qualified caretakers who have your child's best interests in mind. Our daycare locations are secure, using the latest in safety systems, offer high-quality, nutritious meals, and have structured opportunities for learning and play.
Visit the Home Away From Home daycare location nearest you to find out more!
Home Away From Home Articles