CHILD CARE PREFERRED DISCOUNTS
Offering Discounted Child Care for Your Employees as an Added Benefit!
With several convenient locations, we are super excited about offering the following corporate discounted benefits for childcare as an added incentive for your employees.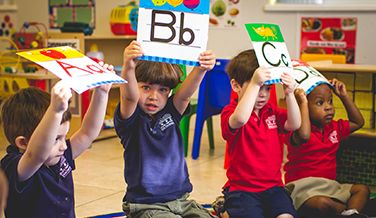 What's The Savings?
Home Away From Home Learning Centers® can offer the following benefits for your employees & more:
10% tuition discount for your employees (Employees must pay using our Auto Monthly or Bi-Weekly Payment option in order to get this discount).
50% off Registration Fee
Priority enrollment – If we have the space available, your employees get priority.
Free hot meals (breakfast, lunch & snack) prepared daily on site for their children.
How Does It Work?
Home Away From Home Learning Centers Does all the Work for You.
Our staff does it all for you and they make sure that your employees have all the information they need to make an informed decision to send their children to HAFH®. This includes, but is not limited to:
Custom Brochures
Information email updates
Posters
HAFH website link for your Intranet
We Will Make It Our Mission To:
Provide your employees' children with the highest quality child care experience. It's our mission to make your employees happy.
We offer a safe and secure environment where children are constantly engaged in learning, playing, and growing.
We offer quality childcare for infants as young as 6 weeks to 5 years old. HAFH also offers aftercare pickup from local schools within the area & Summer Camp for children up to 10 years old.
HAFH also offers extended hours of care for an additional price. (Not all locations offer extended hours).
Please visit our website www.homeawayfromhomechildcare.com to learn more about HAFH and what we can do for your employees.
Please do not hesitate to contact us as soon as possible to see how we can partner together and make your employees happier than ever about the above-added childcare service of benefits.
Larissa Silva, Owner
Home Away From Home Learning Centers®
Email: Larissasilva@bellsouth.net
(These corporate discounts can not be combined with any other discounted offers)
Spaces are limited. Contact us Today!
Home Away From Home Articles