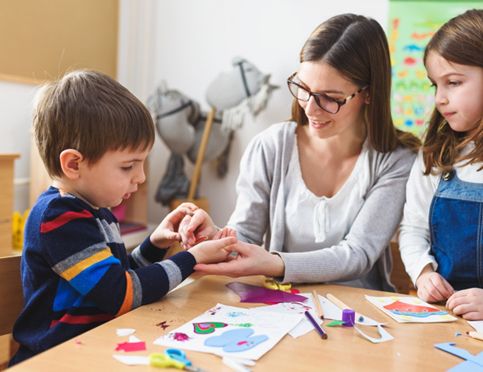 Your First Choice for Child Care in Florida
Your child's early years are some of their most important. The right kind of care and teaching can help them achieve a lifetime of academic and social success. That's why the team at Home Away From Home in Jensen Beach is so dedicated to offering a welcoming, caring, and focused learning environment for your child. It's natural for families and children to want to spend all of their time together, making it all the more important for us to offer an environment that your children feel excited to explore.
Our team of caregivers and educators are thrilled to be able to offer the Jensen Beach community a high-quality daycare and learning center. All of our child care centers are accredited and use proven teaching methods to help your child reach their true potential.

HOME AWAY FROM HOME
*located in The Town Center Shops Next to Publix

4279 NW Federal HWY
Jensen Beach, FL 34957
License # C19MA0094
Hours: M-F 7:00AM-6:00PM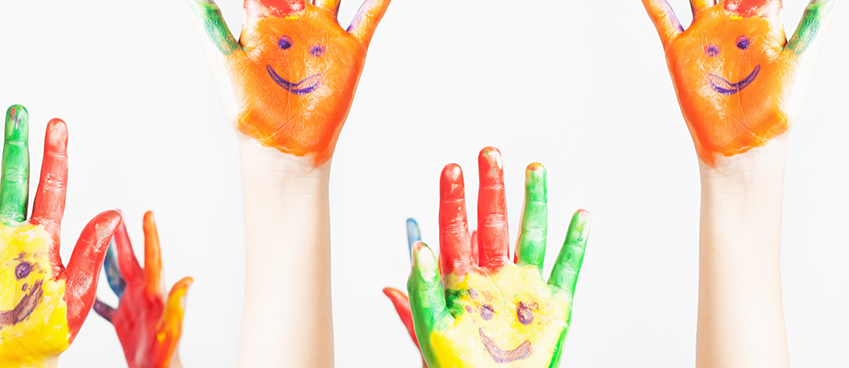 The Leading Child Care Center in Jensen Beach
Your child will learn valuable academic and social skills in every program.
We offer childcare services for infants and toddlers, and even after school programs for older children.
Your child is sure to love our diverse curriculum that appeals to all learning styles.
Our child care center is kept safe by up-to-date security systems and measures.
Take advantage of our free VPK program to prepare your child for elementary school.
ENGAGING CLASSES AND PROGRAMS FOR YOUR CHILD
From the moment your child is born, they are active learners. Children are naturally curious and excited to explore. When it comes time to choose a great child care program for your little one, why not choose one that has an educational program tailored for every stage of their early years? At Home Away From Home, we believe that child care is more than just simply meeting their physical needs. We've created an environment that enriches their bodies and minds, instilling in them a love for learning that they'll carry with them for the rest of their lives.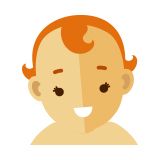 Infant Care Service
Even when your child is content to simply coo and wiggle their body, they're still learning and observing the world around them. We know just as well as anyone that these early months are some of the most critical for a child. That's why we've developed an infant care program that invests in their long-term health and comfort.
When your infant stays at Home Away From Home, they'll enjoy a gentle routine and grow used to having a regular schedule. Thanks to our diverse curriculum, they'll be gently stimulated, helping to shape their brains and develop early learning skills. They'll also be introduced to our team of caregivers, helping your child form relationships and trust in educators and caring adults.
We recognize the value of quality nutrition at this early stage of life, so our care team maintains a detailed nutrition program and follows up with diapering. Your child will stay well-fed and comfortable each and every day they stay with us. We recognize that everyone's day looks different, so our child care center has regular hours that make it easy to pick up your child when it's convenient for you.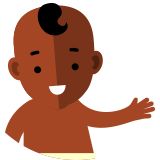 Daycare and Programming for Toddlers
When your child grows into a toddler, they start to learn critical skills and ideas. Indeed, they'll make some of their biggest steps forward in growth and development during this period. As a toddler, your child will start using more words and sentences, take their first steps, and master potty training. They'll also start to interact with others in new ways, learning skills like playing, following directions, and engaging with friends and family.
Every day is a brand new experience for your child, and we structure our curriculum and lessons accordingly. We use a variety of teaching styles and activities to engage your child and appeal to their interests. Each classroom is brightly colored and decorated with things designed to encourage them to ask questions, explore new ideas, and make deeper connections.
Of course, taking care of their minds is one thing, but it's hard to learn on an empty stomach. We provide a free, fresh cooked lunch every day, as well as an afternoon snack. Our food choices are healthy and nutritious, avoiding things like added sugar, or common allergens like peanuts. Your child will leave each day at Home Away From Home with a full tummy and a full mind!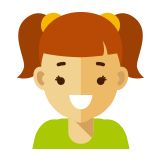 Preschool Classes and Programs
Preschool is a natural next step for children who were already enrolled in our infant and toddler programs. We are happy to host children who are new to Home Away From Home as well! Designed for 2 and 3-year-olds, our preschool program gently introduces children to the concepts they'll play with in elementary school, like math, science, and reading and writing. In addition to these more traditional classes, they'll also enjoy activities that explore art, music, computer technology, and even cooking!
Our preschool program utilizes lessons that are completed in group settings and independently. This encourages children to think both for themselves and collaboratively. Every day, your child will find themselves moving in and out of the classroom, as we're fortunate to have a large open space at our daycare. This wide variety of classes and activities allows every child to express themselves in a way that works best for them!
Parents and children alike love our preschool program because it's a great way to introduce them to the ideas and routines of elementary school. With our variety of coursework, they'll have a head start on some of the ideas presented in kindergarten.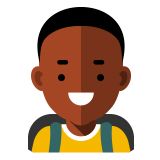 We Offer Free VPK
That state of Florida is great about supporting their children. That's why they offer a statewide, Voluntary Pre-Kindergarten program. Our daycare center in Jensen Beach is proud to be a part of this valuable program, and offers VPK programming. Our program is free, and there aren't any associated fees when you enroll your child! Florida's VPK is open to every family, regardless of how many children are enrolled or the family's income level.
We have a lot of children already enrolled in VPK, and nearly 80 percent of children in Florida attend a VPK program. At our childcare center, we're excited to offer VPK classes throughout the regular school year, and even into the summer months, making them a great option for eager young scholars! Our VPK classes are led by our team of care takers, who are also talented and passionate educators. You can rest easy knowing that your child is getting a quality education experience.
We've structured our VPK courses to reflect what your child will encounter in kindergarten and elementary school classes. This is a great way to prepare them for the routines of a normal school day and the idea of being away from home for most of the day. Your child will learn important foundational skills, like asking questions, working with other students, and interacting with teachers. They'll improve their social skills too, and practice concepts like problem solving, team building, and empathy.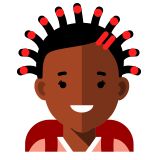 After School Child Care Services
All work and no play can leave any kid feeling a little worn out. That's why we offer an after school program that balances both! Our program is a great way for your child to conclude their school day, letting them explore the concepts they learned that day and spend some quality play time with their friends.
Sometimes the school day doesn't end when the bell rings. If your child has started bringing school work home with them, our educators can assist them in completing their homework. This gives your child a chance to get caught up, or even ahead, in their classes, letting them clearly separate school and home time. But once the work is done, your child is encouraged to run and play with their friends and use up some of that energy that builds up during the school day. We even provide a tasty and healthy after school snack!
The Home Away From Home after school program is an excellent choice for families with busy work and home schedules. Our day care centers are safe and secure. Thanks to our regular hours and structured activities, your child will be relaxed and ready to enjoy time with their family by the time you pick them up.
TRUST OUR EDUCATORS TO CARE FOR YOUR CHILD
Home Away From Home isn't just another daycare center. It's an early learning center meant to help your child grow and thrive. Our team consists of caregivers and educators, and it's one reason we're a Gold Seal APPLE Accredited preschool, and we are a participating member of Strong Minds – Children's Services Council Quality Child Care Network. More than simply munching on snacks and playing on a slide all day, your child will be treated to a structured learning environment where their natural curiosity is rewarded and encouraged. Our team uses a myriad of teaching methods and strategies to appeal to every child's unique needs and learning styles.
We care for your child as if they were our own, and we want nothing but the best for your child! You can trust our team of daycare professionals to nourish your child's body and mind.


QUALITY CHILD CARE THAT WORKS FOR YOU AND YOUR FAMILY
At Home Away From Home, we've crafted a child care experience that puts the needs of your child first. We offer all of the services and care that your child needs to enjoy a lifetime of success. If you're in the Jensen Beach area and are looking for a quality daycare center, we invite you to visit us and see our center for yourself. We're sure that you and your child will feel welcome and comfortable here!